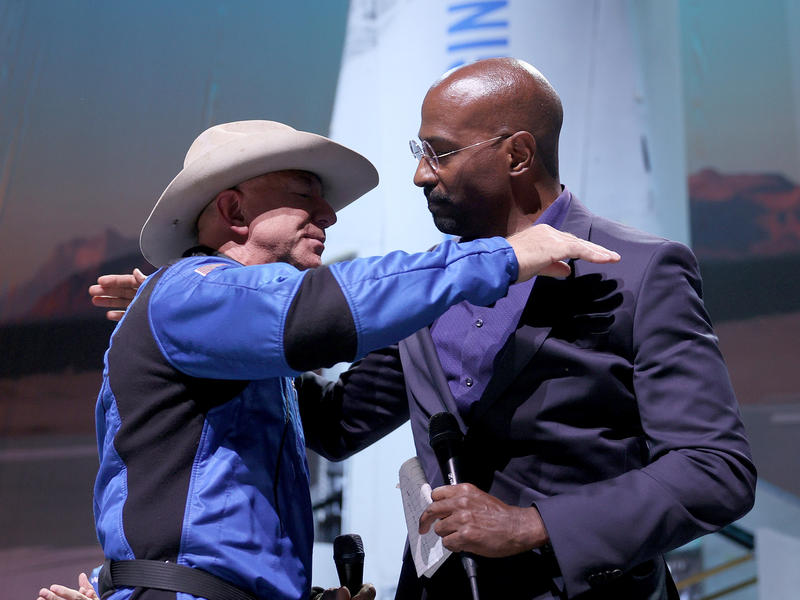 Moments after returning from the edge of space , Jeff Bezos thanked the Blue Origin team that made his flight possible. He also thanked the Texas town of Van Horn , which hosted Tuesday's launch. And then he said this: "I want to thank every Amazon employee and every Amazon customer, 'cause you guys paid for all this. Thank you from the bottom of my heart very much." The Internet responded with an incredulous gasp. In the video, Bezos' comment appears earnest and elicits chuckles from the...
Read More
Transmission is a podcast about life at the heart of the COVID-19 epidemic in the Pacific Northwest.
Featuring jazz artists from Vancouver, B.C. to Portland, Ore.
A podcast about homelessness aimed to help you understand one of the most complicated issues facing the region.