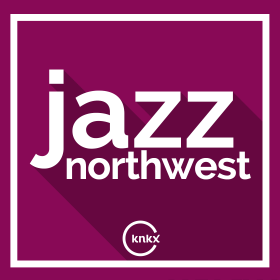 Sundays at 2PM
Jazz Northwest focuses on the regional jazz scene from Portland to Vancouver. CDs by the best resident musicians from Seattle, Portland and Vancouver are featured, and the program also includes news about the best places to go for live jazz in the region. In addition, Jim goes "on location" to concerts, clubs and jazz festivals to record performances by resident and visiting artists for playback on Jazz Northwest. These one-of-a-kind recordings are available nowhere else!
Host Jim Wilke is a professional recording engineer and writer in addition to his radio programs which include "Jazz After Hours" on Public Radio International, heard nationwide since 1984.
The concluding evening concert from this year's Jazz Port Townsend will air this week on Jazz Northwest. This concert brought together eight renown jazz musicians who were also on the faculty of the Jazz Workshop which preceded the festival the last week of July.

Also on this week's show, a modern classic from Ralph Towner and Denney Goodhew to mark the last weekend of Summer. Songs featuring singers Kelley Johnson, Nancy Erickson and more.

Trombonist Wycliffe Gordon is a popular favorite at Jazz Port Townsend, and this year's concert added to his legacy.

Flugelhorn player Dmitri Matheny's excellent "Cascadia" opens the show, followed by Vancouver bassist John Lee's CD "The Artist" and a young sextet called Meridian Odyssey playing original music on the CD "Earthshine."

Joel Frahm and Jay Thomas fronted a quintet that opened this Summer's Jazz Port Townsend, presented by Centrum on the last weekend of July. The concert was recorded for radio broadcast and we will hear excerpts on this week's Jazz Northwest.

The Jeff Hamilton Trio concert from the 2022 Jazz Port Townsend will air on this week on Jazz Northwest. The trio includes Jeff Hamilton on drums, Tamir Hendelman on piano and Jon Hamar on bass. The trio plays a crowd-pleasing selection of jazz standards and originals in this main stage matinee concert recorded last month.

Saxophonist Jim Pepper brought his Native American heritage to the fore with his memorable composition "Witchi Tia To." The late saxophonist is heard playing it on this week's show. We will also hear music by Tall & Small featuring saxophonist Pete Christlieb and trombonist Linda Small.

Among highlights on this week's episode is a 1989 recording of the Bud Shank Quintet playing music by David Peck, who was pianist in Bud's Northwest group. This recording was made at Fort Worden Theatre in Port Townsend.

A perennial favorite, the Jeff Hamilton Trio plays at Centrum's Jazz Port Townsend and Boxley's in North Bend this week. This Sunday's edition of Jazz Northwest leads off with music from the trio's 2013 recording "Great American Songs."

Saxophonist Joel Frahm, currently on a West Coast tour with a new album "The Bright Side" will be featured on today's episode of Jazz Northwest.