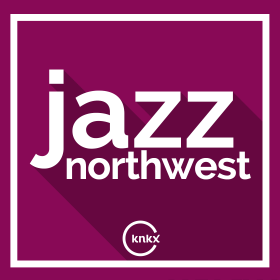 Sundays at 2PM
Jazz Northwest focuses on the regional jazz scene from Portland to Vancouver. CDs by the best resident musicians from Seattle, Portland and Vancouver are featured, and the program also includes news about the best places to go for live jazz in the region. In addition, Jim goes "on location" to concerts, clubs and jazz festivals to record performances by resident and visiting artists for playback on Jazz Northwest. These one-of-a-kind recordings are available nowhere else!
Host Jim Wilke is a professional recording engineer and writer in addition to his radio programs which include "Jazz After Hours" on Public Radio International, heard nationwide since 1984.
Also on this week's show, The Cookers, Frank Kohl & John Stowell, Kelley Johnson, and Kelby MacNayr's Quintet from Victoria, B.C.

Seattle Repertory Jazz Orchestra Artistic Director Michael Brockman selected a program representing Mingus' range as a composer from blues-based ballads to fiery bop burners.

Also on this week's show, Alex Dugdale, Seattle Women's Jazz Orchestra, the Dave Peck Trio and more.

Also on this week's show, selections from Tall & Small and David Lee Joyner Trio, Jovino Santos Neto, and Brad Turner Quintet among others

Schneider's album "The Thompson Fields" will be showcased. Also on the show, selections by Milt Kleeb Dectet, Scenes, Primo Kim and more.

We crisscross the Pacific Northwest this week featuring local musicians and more music from Ahmad Jamal Trio at The Penthouse.

This week features music from Ernestine Anderson, a recent release by Tall & Small and an unreleased studio recording by the duo of Fred Radke and Primo Kim.

Stretching our focus on Pacific Northwest artists just a bit, we open this show with pianist Gene Argel, who began his career in Washington, but has been a resident of Hawaii since 1982. His album "Luminescent" features regional musicians Jay Thomas, Chuck Deardorf and Mark Ivester.

Also on this show, Jay Thomas Quartet at Seattle Art Museum, a harmonically rich composition by Ben Plummer, Portland singer Rebecca Kilgore and others.

New music from quartet Scenes, recorded live at the Earshot Jazz Festival. Other artists featured this week include The Ahmad Jamal Trio, Kelley Johnson, Jim Knapp Orchestra and more.