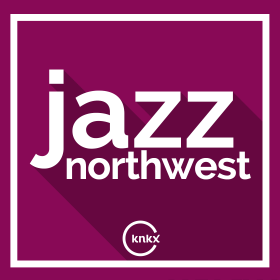 Sundays at 2PM
Jazz Northwest focuses on the regional jazz scene from Portland to Vancouver. CDs by the best resident musicians from Seattle, Portland and Vancouver are featured, and the program also includes news about the best places to go for live jazz in the region. In addition, Jim goes "on location" to concerts, clubs and jazz festivals to record performances by resident and visiting artists for playback on Jazz Northwest. These one-of-a-kind recordings are available nowhere else!
Host Jim Wilke is a professional recording engineer and writer in addition to his radio programs which include "Jazz After Hours" on Public Radio International, heard nationwide since 1984.
The New York quartet debuts music from their new album "Move." Also on this week's show, music from Barney McClure, Brian Nova, Eugenie Jones and more.

Vancouver's Cory Weeds leads his Little Big Band and Edmonton alto saxophonist PJ Perry plays music from his latest release.

Also on this show, music from Portland, Vancouver B.C., Seattle and Edmonton. Finally a preview of a prototypical New York trio visiting Seattle this week.

Saxophonist Denny Goodhew joins Towner on several selections. Also heard on this week's show, Tracy Knoop, Kelley Johnson and more.

This week we explore some of the region's best female jazz musicians.

The show also includes a new release from saxophonist Mark Lewis, and trumpeter Jared Hall.

On this show, Porter plays in a trio with Jon "Sticky" Lakey on bass and Alan Jones on drums. Also, The Jim Knapp Orchestra, Kelly Eisenhour, Ben Thomas, and Brazilian guitarist Bola Sete.

This week we hear from, Gordon Lee and the Mel Brown Septet, singer Miranda Sage, Jay Thomas, Jovino Santos Neto and more.

Music from Hadley Caliman, Pete Christlieb, Mark Lewis and more. Plus music from Emerald City Nights: Live At The Penthouse from Ahmad Jamal.

Also on this week's show, The Cookers, Frank Kohl & John Stowell, Kelley Johnson, and Kelby MacNayr's Quintet from Victoria, B.C.