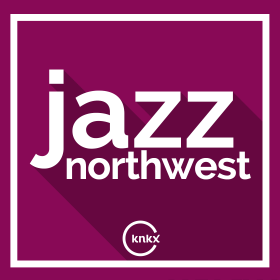 Sundays at 2PM
Jazz Northwest focuses on the regional jazz scene from Portland to Vancouver. CDs by the best resident musicians from Seattle, Portland and Vancouver are featured, and the program also includes news about the best places to go for live jazz in the region.

Marius "Butch" Nordal plays "All the Things You Are"

In this episode: Tracy Knoop, Diane Schuur, Meridian Odyssey, Roy Hargrove, Julien Priester.

Vocalist Melody Daichun, the Ali Jackson Trio, Digable Planets and pianist and singer Darrius Willrich.

This episode features Don Lanphere and Pete Christlieb, vocalist Eugenie Jones and Cannonball Adderly.

Also on this week's show, music by Bren Plummer, Primo Kim and the Kelby McNayr Quintet from Hermann's Jazz Club in Victoria, B.C.

Thomas Marriott and Ray Vega team up on their third album together "Coast to Coast." Also featured this week, Jeff Johnson, Emmet Cohen and Richard Cole.

Also on this week's show, music from George Colligan, Greta Matassa, Mark Lewis and others.

Also on this week's show, Tom Keenlyside's group, Kareem Kandi and The Westerlies.

Also featured are selections from recent albums by Dmitri Matheny, Tall and Small, Jovino Santos Neto and more.

This week we hear a song from Scenes' latest album "Variable Clouds" and music from Whitman Jazz Ensemble, Daniel Herszog Jazz Orchestra and the Jay Thomas Quartet.