Lee Ritenour & Dave Grusin – Old Friends In A Fresh Setting
Lee Ritenour along with Dave Grusin played a special set at the KPLU studio in Seattle.
Parker Miles Blohm / KPLU
Dave Grusin
Parker Miles Blohm
Guitarist Lee Ritenour has been playing with pianist Dave Grusin on and off since he was a teenager in the 70s, Dave plays on much of Lee's new album A Twist Of Rit, but they haven't played much in a duet setting.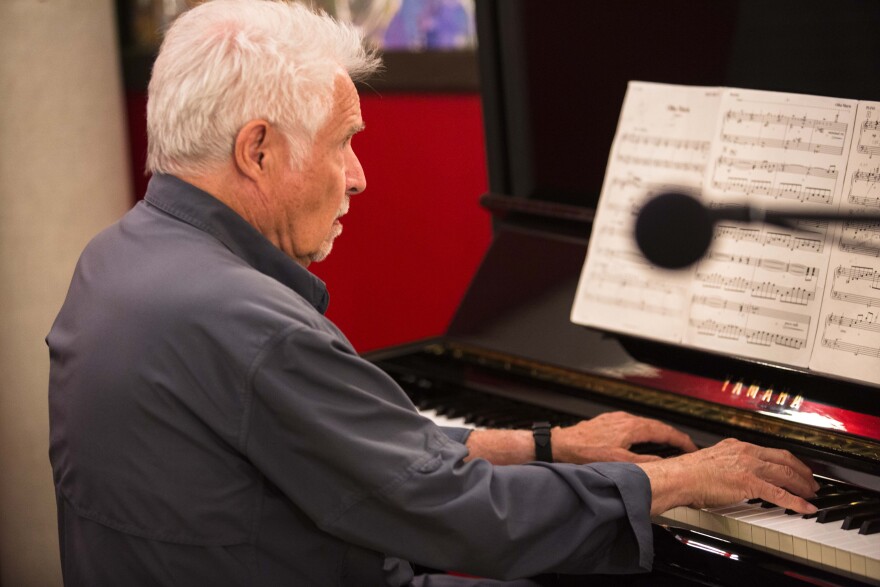 This made for an extra-special performance from these old friends, who recalled their first meeting at a party in LA that was also attended by the great Brazilian composer Antonio Carlos Jobim. Lee and Dave play a beautiful version of Jobim's"Amparo", as well as Lee's song for his wife, "Waltz For Carmen", and a new tune from his latest album called "Pearl". At the end of the session, to our studio audience at least, a duets album seems like a great idea.
Songs:
Pearl
Amparo (Olha Maria)
Waltz for Carmen