Kindred spirits: Taylor Eigsti & Becca Stevens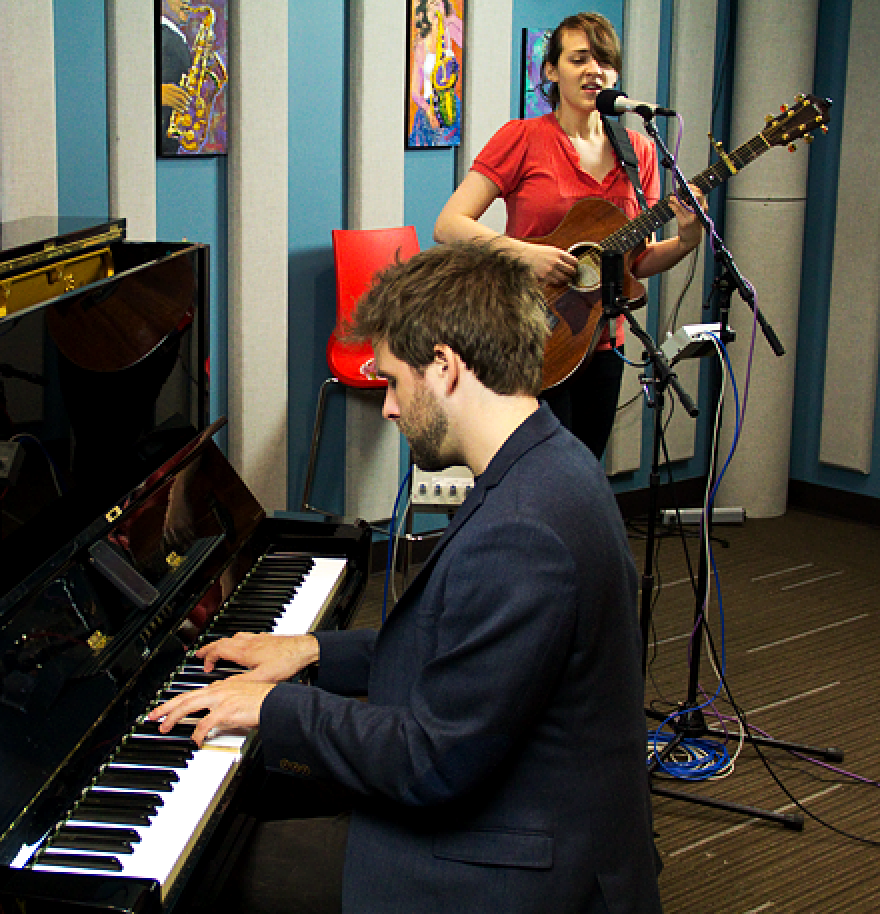 Pianist, Taylor Eigsti and vocalist/guitarist, Becca Stevens, stopped by the KPLU Seattle studios on May 16th to brighten an otherwise rainy Monday afternoon in the Pacific Northwest with an performance and interview, hosted by Evening Jazz host Abe Beeson.
Both artists are in the process of building strong solo careers for themselves. However, their paths crossed frequently in the New York jazz community and they soon found that their individual approaches to jazz were compatible and inspiring.
They began performing together from time to time and recently recorded together (Stevens is featured on Eigsti's latest CD, Daylight At Midnight).
In this Studio Session they performed duet versions of two songs from Eigsti's, Daylight at Midnight, and two songs of Becca's CDs Weightless and TeaBye Sea.
Song List:
"Midnight After Noon" (Eigsti)
"In the Midst" (Stevens)
"Canyon Dust" (Stevens)
"Magnolia" (Eigsti)