Seattle City Council Will Vote To Repeal 'Head Tax' Less Than Month After Passing It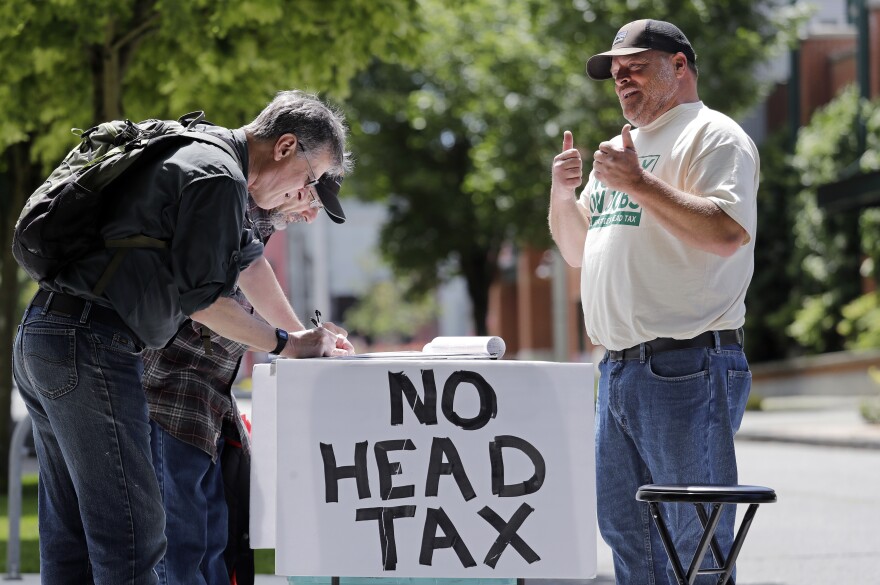 In a major reversal, the Seattle City Council is expected to vote Tuesday to repeal a controversial business "head tax" it approved less than a month ago. In a joint statement, Seattle Mayor Jenny Durkan and seven of the nine Seattle City Council members said repealing the new "head tax" will help the city avoid a "prolonged, expensive political fight."
The "head tax," which passed the council unanimously on May 14, would charge large companies like Amazon $275 dollars per employee to help the city address its homelessness problem. Almost immediately, businesses launching a referendum campaign to overturn the tax. The deadline to turn in signatures to get the measure on the November ballot is this week. By killing the tax, the City Council would take away the opportunity for voters to repeal it through a referendum.
The statement from council members and Mayor Durkan acknowledges the fire storm the ordinance has created. "We heard you" the statement reads and goes on to say the city remains committed to building solutions "that bring businesses, labor, philanthropy, neighborhoods and communities to the table."
The Seattle Metropolitan Chamber of Commerce praised the repeal move, saying it gives the region the chance to address the homelessness problem in "a productive, focused and unified way."
Two Seattle City Council members, Kshama Sawant and Teresa Mosqueda did not sign onto the statement on voting to repeal the tax. Mosqueda said she can't support repeal without a replacement strategy.