DNR chief asks for $90 million; agency's request aims to help salmon, orcas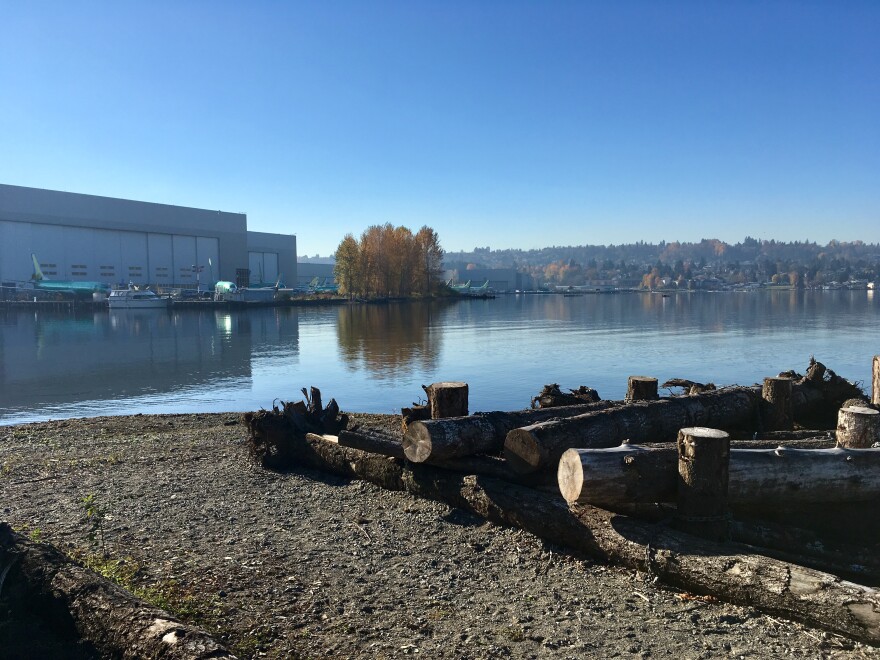 The state Department of Natural Resources is asking the Legislature for nearly $90 million dollars to protect and improve aquatic lands. DNR chief Hilary Franz says the package will support the work of Gov. Jay Inslee's Orca Recovery Task Force.
The request has earned support from Washington tribes, as well as the state's largest environmental groups.
Franz, Washington's commissioner of public lands, stood near the shores of Lake Washington on Monday, showing off salmon habitat-restoration work — completed by her agency in conjunction with the City of Renton and the Boeing Co.
Across from the factory where 737 airliners are manufactured, a soft lake bottom provides a safe place for baby Chinook salmon to grow large enough to make it to Puget Sound. The fish exit the Cedar Rivrer there, beneath boardwalks and fallen logs at Gene Coulon Park.
Franz says this is an example of the kind of projects she wants to see more of, supporting the survival of more Chinook, to feed the ailing orca population.
"This is our moment in time where we all have a responsibility to step up and do everything we can to make sure that orcas and salmon don't die or get lost on our watch," she said.
Franz says immediate actions are needed in local waterways, as the population of Southern Resident orcas has dropped to a 30-year low. Measures could include restoring shoreline habitat, reducing toxic runoff and removing barriers, removing derelict vessels from sensitive ecosystems, and more.
The commissioner's request would boost the DNR budget significantly, to accelerate an agenda already set by the agency.
"We've been doing this work," Franz said, "but we haven't been doing it at a rate and pace and scale that we must do it if we're going to ensure the long-term survival of salmon and orcas."
Franz stressed that now is a moment in time when her agency and Puget Sound residents have a responsibility to step up and take action. And she hopes concerned citizens capitalize on the expertise of DNR.