Monday morning's headlines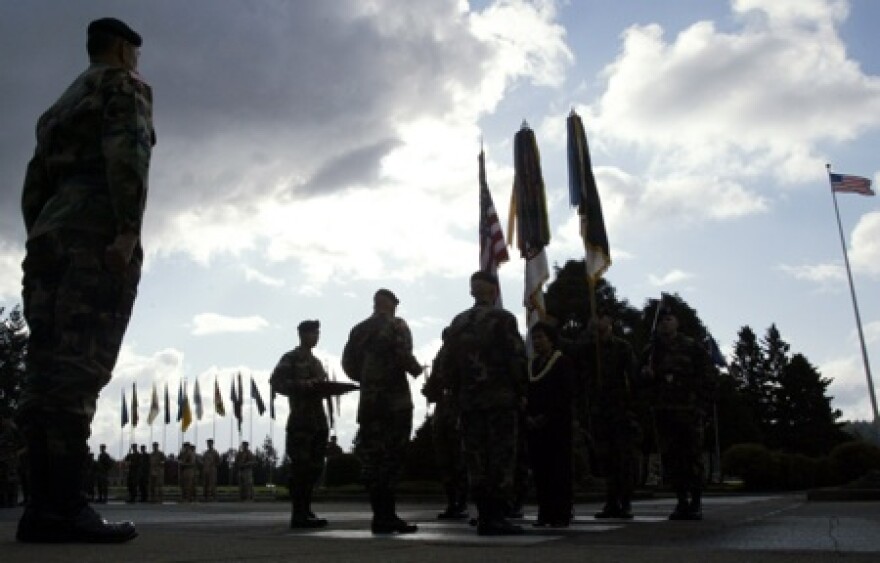 Making headlines around the Northwest this morning:
Prison Guard's Memorial Tomorrow
Pierce County Misses Out on Thousands in Census Count
Seattle Planning for Memorial to Native Woodcarver

Service for Officer Jayme Biendl on Tuesday
Thousands of mourners are expected at Everett's Comcast Center tomorrow for Officer Jayme Biendl's memorial. The Monroe Correctional Center guard was killed two weeks ago in the prison's chapel. An inmate, serving a three-strikes felony life term remains the prime suspect. The Herald of Everett reports the service will touch many lives, and many Snohomish County communities:
A motorcade is planned, with the route visiting the Monroe Correctional Complex where Biendl worked and then heading into Everett on U.S. 2. That journey is expected to last from about 10:30 am. to noon.
A number of Everett streets will be closed, a list detailed by The Herald. There will also be day long shuttle service to the arena from Everett Transit sites.
JBLM Soldiers Missed in Census
Thousands of soldiers based in Pierce County at Joint Base Lewis-McChord were deployed overseas during the recent Census, and will not be counted as residents of the Pierce County communities where the now live. The News Tribune's Adam Ashton reports while those soldiers may be part of the head count in their home towns, scattered across the country, the cities they now call home lose out in federal allocations:
That could cost Lewis-McChord's neighboring cities such as Lakewood and DuPont thousands of dollars a year in federal allocations for roads, social services and other resources – a loss of about $1,400 for each person, each year.
Totem Tribute to Slain Woodcarver
The family of a native woodcarver shot and killed last August by a Seattle policeman is in negotiations with the City of Seattle to create a totem pole to honor him. The Seattle Times' Lynda Mapes reports the idea is to produce the carving in a public setting, perhaps at the Seattle Center, and has the interest of Mayor Mike McGinn:
"John T. Williams was a woodcarver," McGinn said, in an interview at City Hall. "He came from a family of woodcarvers. I am very open to the idea of a memorial pole."
McGinn says he might support using city resources, including funding or public property. While nothing has been agreed upon yet, Mapes reports a matching pole is also being considered: one would be raised at the Center, the other in Victor Steinbrueck Park near Pike Place Market.
The family hopes the first pole is completed in time to mark the anniversary of the shooting on August 30th.