Not Your Grandma's Romance Novel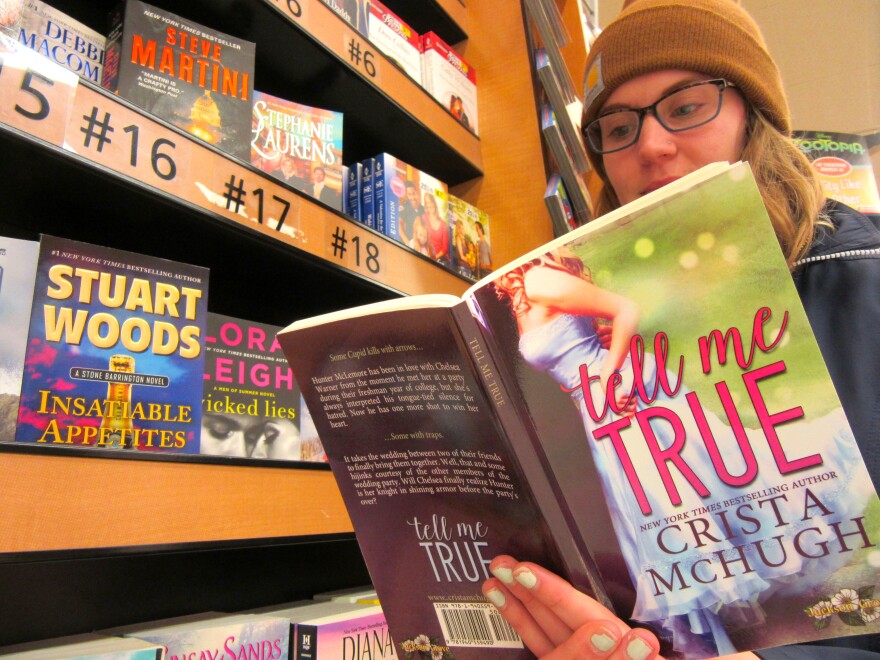 In a bookstore or a grocery store, romance novels are hard to miss. They sport half-naked men, sexualized titles, and are almost always the same size and length.
The novels are also instantly recognizable because romance is the most profitable genre by far. Romantic fiction is a woman-dominated industry. And despite its successes, romance authors often face a stigma that is particular to their work.
Pacific Lutheran University sociologist Joanna Gregson and Western Washington University sociologist Jennifer Lois say this is modern sexism. They have spent the last five years researching this stigma. They argue that because romance is predominantly written by women, for women and about women, it is often viewed as "trashy," "formulaic" and "easy."
In fact, they say, romance writing attracts intelligent, accomplished women. Washington authors Crista McHugh and Laurie London are well-educated women who have climbed the best-seller charts. McHugh is a practicing physician, and London left her previous job as a computer programmer to pursue writing full time.
And they are not alone. Many romance authors are professional women who have tapped into this literary gold mine. It's not just the money that's good, they say, but the supportive, feminist community.
This story is part of the KPLU-PLU student reporting project.