Kitsap County power outages continue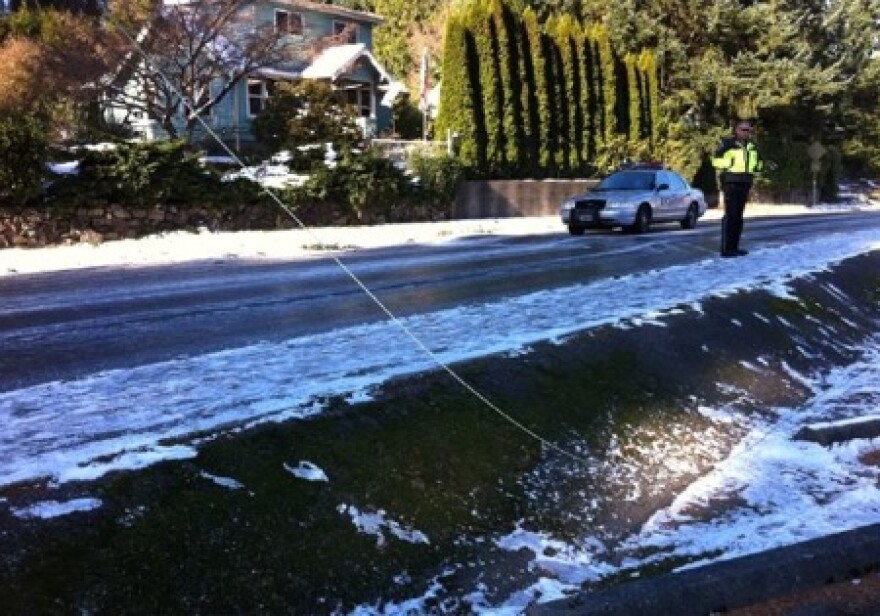 Updated 5:30 am, Wed.
More than 39,000 Puget Sound Energy customers are still without power after Monday's snow and winds toppled main transmission lines. PSE reports most were in Kitsap County. That's where main transmission lines were brought down by trees and strong winds.
Beyond Kitsap County, power was out in parts of Pierce, Thurston, north King, Whatcom and Island counties. Those customers were expected to have their power back overnight.
Puget Sound Energy is beefing up emergency crews Tuesday night to help workers who've been tackling the widespread outages since Monday. Extra hands are coming from eastern Washington, Idaho, Oregon and British Columbia, according to the Kitsap Sun, quoting a PSE spokesperson.
The Sun reports the first job is restoring main power arteries downed by falling trees:
Those downed transmission lines caused several substations to go offline in Bremerton, Port Orchard, Silverdale, Bainbridge Island and Fragraria. PSE expects power will be restored to many Kitsap County customers on Wednesday, according to spokesman Roger Thompson.
Icy roads have made access to many problem spots difficult. Crews totaling 75 four-person teams are working overnight.
PSE's websiteprovides an updated service map detailing current power outages and the number of homes affected.