Magnuson Park fans want to keep old buildings in use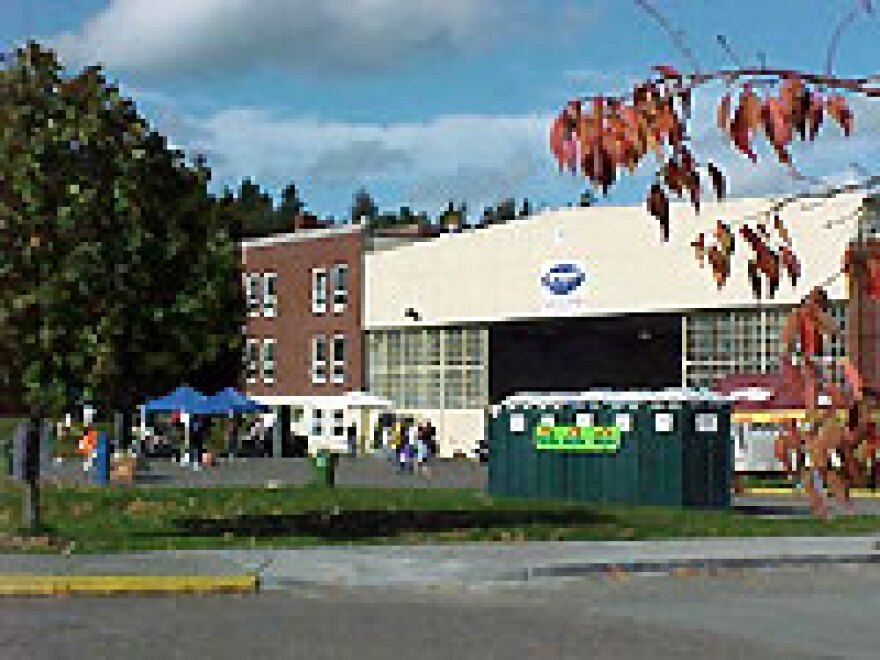 Seattle's Magnuson Park has one of the city's largest spaces to host large events, and it's well used, but it may face closure plans.
http://stream.publicbroadcasting.net/production/mp3/kplu/local-kplu-936409.mp3
Tomorrow it's the site of a popular twice-yearly book sale put on by Friends of the Seattle Public Library, which typically draws about 7,000 people. But now the city is threatening to close it down.
The huge old navy airplane Hangar at Magnussen Park is aging and needs expensive repairs. It hosts more than 35 events a year. But the city says it doesn't meet safety standards and so next year will restrict its use to just 12 events, and may close it entirely by 2013.
Julianna Ross wants to keep that from happening. She's Vice Chair of the Magnuson Park Advisory Committee and has helped organize a protest during the book sale, to convince the city to keep the hangar in use.
"It's just the heart of Magnuson. I mean there's so many crazy events that go on in that hangar and so many diverse groups that count on it for different things," Ross says. "We did a quick calculation and it's over a million dollars that's either raised for non-profits or for people's small businesses. And people spend money in the community when they're there for those events as well, so it could be detrimental to the whole neighborhood."
She says because it's an historic structure, there should be some flexibility in how building codes are interpreted until money is found for repairs. And, she says, it generates revenue that would otherwise be lost.
The City of Seattle inherited the old naval base buildings from the federal government in the 1990s, but has only funded piecemeal repairs since then.