This Week In Seattle: CannaCon, World's Largest Marijuana Trade Show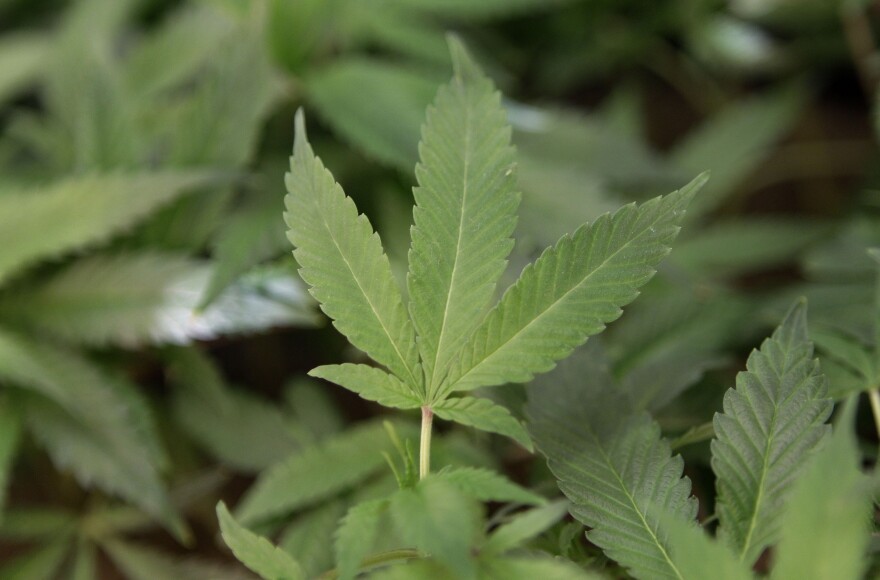 Cheryl Shuman is a businesswoman from Los Angeles, a mom and a cancer survivor. She's also been called the first marketer for marijuana.
"This is a plant that heals a multitude of illnesses. It provides a safer alternative to tobacco, alcohol and pharmaceuticals. And the revenue from this plant has healing properties in that it can heal our economies and create jobs and create revenue for programs that are so desperately needed," Shuman said.
Shuman is one of the organizers of CannaCon, the world's largest marijuana trade show where Tommy Chong is a special guest. It's taking place at Smith Cove convention Center at Seattle's Pier 91 on Elliott Bay. Two floors of booths display the latest marijuana products used for recreation and cooking and medicinal purposes.
CannaCon is also where you can see equipment used on the production side, such as high-tech indoor growing systems. Other technology on display are shiny stainless steel cylindrical machines called CO2 extractors.
Shawn Litterini, from Johnstown, Ohio, is a sales rep for Apeks Super Critical, a producer of these extractors. The machines can pull oils from things like coffee, lavender and even chicken bones. Most of the company's profit comes from marijuana, and business is good.
"Three years ago in 2013, we did $750,000 in revenue. In 2014, we did $3.2 million. Last year, we did $9.5 million, and in 2015 we're expecting $20-$30 million," Litterini said.
Now that recreational marijuana is legal in four states and medical is legal in more than 20, Shuman says the industry is in a pot-com-boom.
"This is the last time this industry will ever be this small, where a lot of people know each other," Shuman said. "We are experiencing explosive growth. I mean, they are estimating $47 billion just this year alone, which is bigger than the NFL."
CannaCon starts today and runs through Saturday. Along with the latest marijuana products, there are more than 30 seminars on a variety of topics, from Cisco Morris offering gardening advice to how to survive an armed robbery.