Boeing's 787 woes highlight deep ties to Japan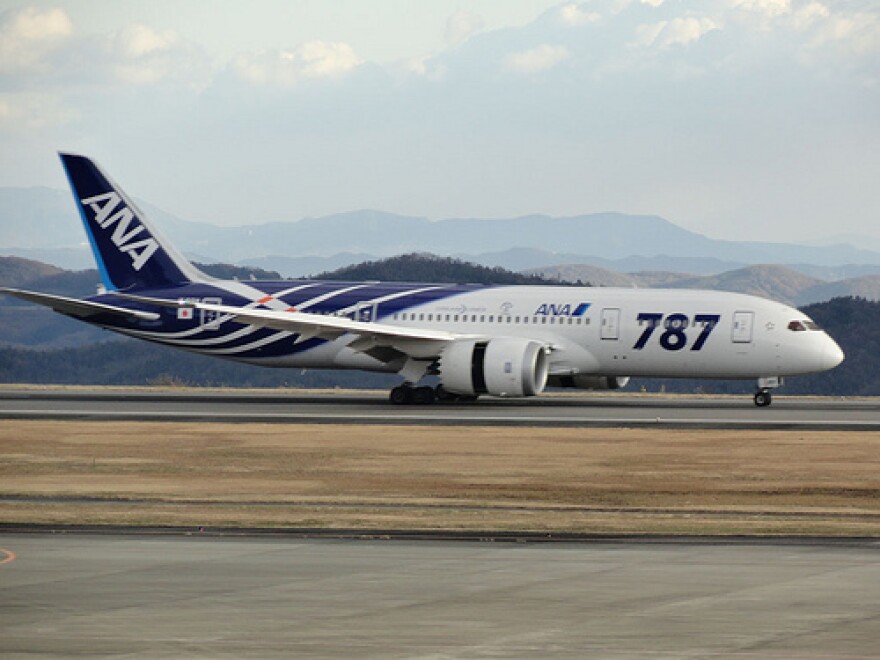 The grounding of Boeing's 787 Dreamliner has been a big blow to Japan – both its airlines and its aerospace industry. It's a reflection of the strong ties between Boeing and Japan.
Japanese airlines have been very loyal to Boeing for decades. They have almost half of the 787 Dreamliners delivered so far. All Nippon Airways was the launch customer.
Steve McGuire is a management professor at Aberystwyth University in Wales. He says the reason for those strong ties has a lot to do with the defense alliance between the U.S. and Japan dating back to the end of the Second World War.
"Japan is in a rough part of the world – it's sort of a tough neighborhood," McGuire said.
First there was the threat from the Soviet Union, then the rise of China. The U.S. needed bases in that part of the world. Japan wanted protection.
"And so it does look to the U.S. very strongly as a good ally and has understood, I think, for a very long time that that has meant in areas like military purchases and civilian aircraft purchases – big sort of capital equipment – they look first to the United States," McGuire said.
And Boeing in turn has given a lot of business to Japanese companies - 35 percent of the Dreamliner's structure is manufactured in Japan.
Companies on both sides of the Pacific are now scrambling to fix the plane's battery problems – but McGuire doubts the long-term relationship between Boeing and Japan will be shaken.
For another take on the relationship between Boeing and Japan, check out this story from the New York Times.