UW Study Highlights The Grassroots Effort To Turn Around Rainier Beach High School
A decade ago, enrollment at Rainier Beach High School had dwindled so much that the Southeast Seattle school faced a possible closure. Now Rainier Beach has a graduation rate topping the district average, enrollment has roughly doubled, and it's just been named one of the highest improving schools in the state.
A recent study from University of Washington College of Education Associate Professor Ann Ishimaru highlighted that turnaround.
Ishimaru said one thing she found so intriguing about the turnaround at Rainier Beach High School was that it broke the mold of standard education reform efforts that have typically involved bringing in a lot of experts or getting rid of a lot of staff.
Instead, community members took the lead in saving their school. They built up the parent-teacher association, but with less of a focus on traditional types of PTA activities such as fundraising.
"They were not baking cookies to support the agenda of the formal leaders there," Ishimaru said. "They were actually involved in hiring."
The PTA played a key role in choosing new teachers, and the community helped decide to start the international baccalaureate program, a rigorous college-prep curriculum that all students take part in. Ishimaru said parents and community members were adamant that the program not become a separate school within a school as a means to attract white and more affluent children.
Rainier Beach is about 97 percent students of color and 72 percent low-income.
Another sign that Rainier Beach High School is on more solid ground than a decade ago is that the school board later this week will consider a list of recommended capital projects that includes a new building for the school, which was originally constructed in 1961.
That comes after a sustained push by students and community members. Gian Rosario graduated from Rainier Beach this past June and now goes to the University of Washington. He said he's not ready to celebrate yet, but if the school board approves a new school building, it will be a big moment for the community.
"You know that feeling you have when you finally got done doing a mile run, I think that's how they'll feel because it took so long," he said. "But they're finally here and they're happy about it."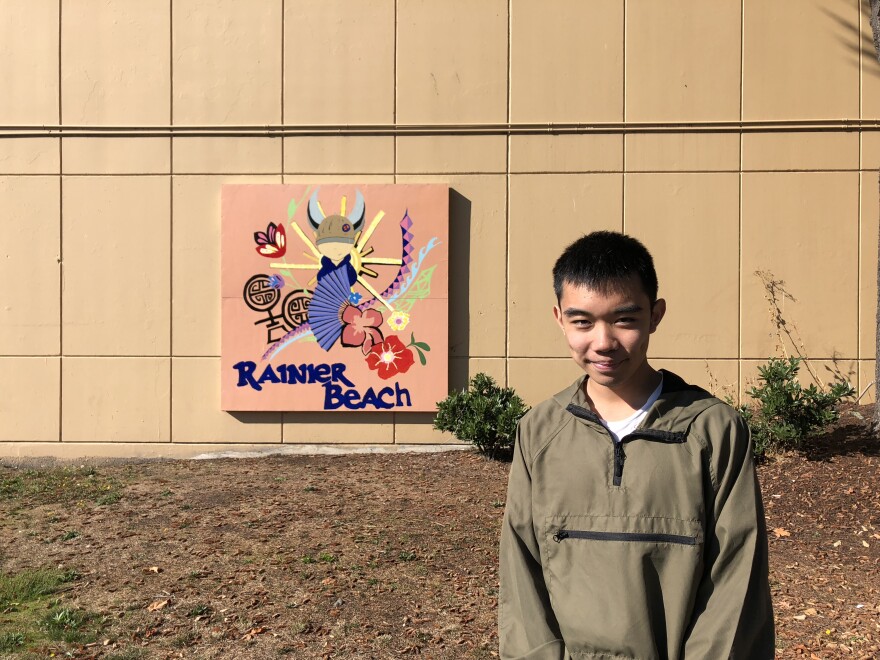 The school district estimates it will cost about $195 million to build a new Rainier Beach High School. Some other projects on the list include new buildings for Alki and Northgate elementary schools and Mercer International Middle School. The district aims to put a capital levy and an operations levy on the February ballot.