Bill Would Exclude For-Profit Schools From Washington State Financial Aid Programs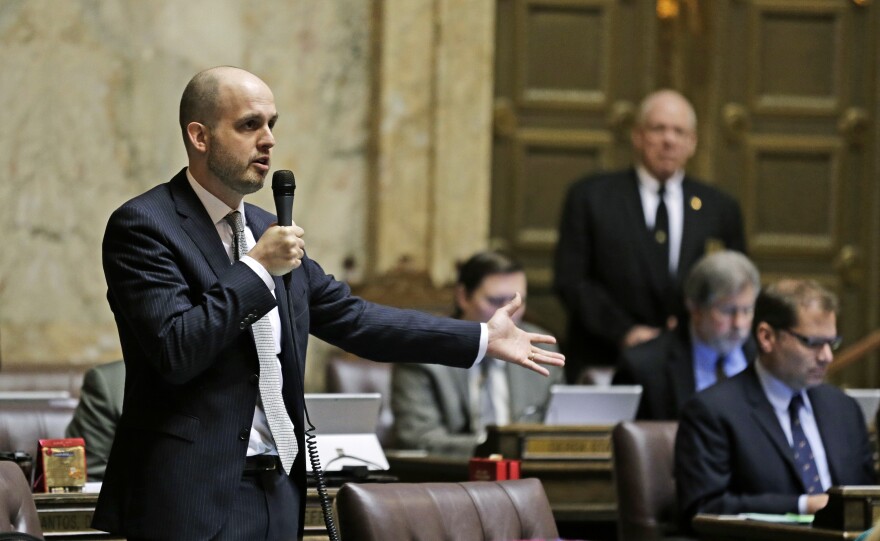 With the abrupt closures of some schools, including ITT Technical Institute campuses in Everett and Seattle, for-profit colleges have gotten more scrutiny in recent years. State Rep. Drew Hansen, D-Bainbridge Island, has proposed excluding for-profit institutions from state financial aid programs.
The bill would apply to eight schools in Washington state that are either for-profit or used to be for-profit before being bought by a nonprofit. The schools include cosmetology programs such as Gene Juarez Academy and DigiPen Institute of Technology, which trains students in video game development.
Hansen said it's concerning that state financial aid was given to students at for-profit schools such as ITT that wound up shutting down.
"We are not doing a real great job of figuring out which for-profit schools are successful models that should be subsidized indirectly by the state and which are diploma mills," he said.
An official with the Washington Student Achievement Council, which oversees state financial aid, said schools have to go through a lengthy application process and demonstrate metrics such as job placement rates.
Administrators of some of the schools testified at a legislative hearing that the bill is unfair.
Amy Robbins with the Gene Juarez Academy said many students depend on State Need Grants to help cover living expenses while they complete their training.
"Our academy, as well as industry-wide, is comprised of 95 percent women; therefore, this bill directly impacts women that are low-income," she said.
Other schools that would be affected by the bill include Divers Institute of Technology, a program that instructs people in commercial diving, and the Art Institute of Seattle.