Pianist Kait Dunton gets electric on her new album 'Keyboards'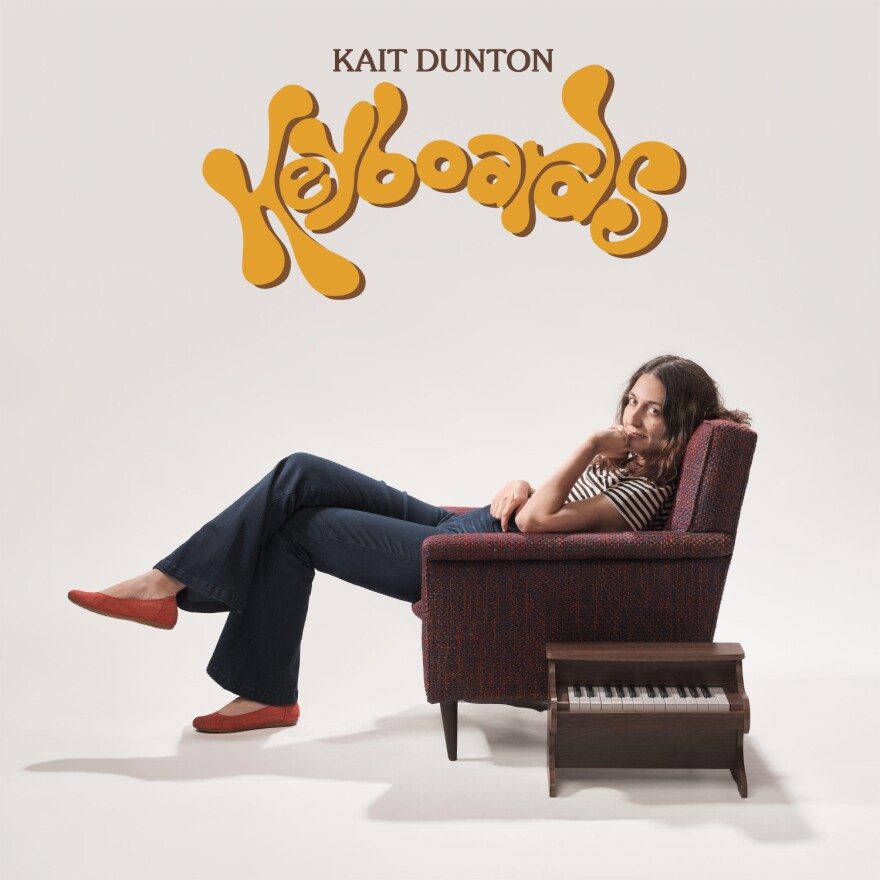 Pianist Kait Dunton was more comfortable on the acoustic instrument in her early career. An early member of the now-famous jazz ensemble Snarky Puppy while teaching at the University of North Texas, Dunton returned home to California with her own musical plans.
Now, after gaining attention with her often-electric TrioKAIT, Dunton has fully embraced the cables and cords on her new album Keyboards. Fender Rhodes, Hammond B3 organ, Wurlitzer electric piano, Mellotron, Clavinet, synthesizers and piano all get a workout on Dunton's collection of brief and catchy melodies that honor the iconic sounds of these instruments.
No matter which set of keys, Dunton's music has an emotional style. Usually buoyant and joyful, Keyboards also includes more melancholy melodies.
The feel-good grooves of television theme-inspired "Lunch Break," the yacht rock disco of "Extended Warrantee" and the greasy organ of "Connie's in Charge" are varied slices of a California beach fantasy. They contrast the sunset chill of album opener "Seventy-Three" and the stately gospel echoes of "The Lighthouse."
Interestingly, it's the acoustic piano sketch "this one's for you" that's earned more than 2.7 million views on Dunton's Instagram page. The hauntingly beautiful melody sounds like coming home to the arms of a loved one after a long absence, direct and soulful in just 90 seconds.
The brief length of Dunton's songs on Keyboards is the result of a series of short compositions and riffs she's been sharing on social media that have been expanded just enough to complete the song.
Dunton challenged herself to write, arrange, record and edit snippets of songs in roughly an hour, causing her to focus on core melodies. The variety of keyboards she uses provide opportunities to highlight the characteristics of each - bubbling, growling, bouncing, cutting, grooving, rocking, soothing and more.
Fans of groups like the Doobie Brothers, Stevie Wonder, Herbie Hancock, Steely Dan and Bob James will be reminded of highlights from those legendary careers through the evocative and familiar keyboards. In fact, Dunton released her version of James' theme to the television show Taxi just last year, complete with rubbery Rhodes and Mellotron-derived flute sounds.
Longtime drummer (and Dunton's husband) Jake Reed and bassist Sean Hurley both play in solid support without distracting from the band leader. Dunton's Keyboards is inspired by sound and propelled by groove. You may come for the nostalgic keyboard tones, but you'll stay for Dunton's compelling melodies.
The New Cool airs Fridays at 9 p.m., hosted by Abe Beeson and produced by KNKX Public Radio in Seattle, Washington. LISTEN ON DEMAND