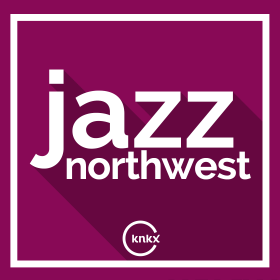 Sundays at 2PM
Jazz Northwest focuses on the regional jazz scene from Portland to Vancouver. CDs by the best resident musicians from Seattle, Portland and Vancouver are featured, and the program also includes news about the best places to go for live jazz in the region. In addition, Jim goes "on location" to concerts, clubs and jazz festivals to record performances by resident and visiting artists for playback on Jazz Northwest. These one-of-a-kind recordings are available nowhere else!
This week's show includes music by Julian Priester, trombonist and educator who taught at Cornish College from 1979 until he retired in 2011. His professional career included touring and recording with many major jazz artists from Lionel Hampton and Duke Ellington, to John Coltrane and Sam Rivers, to Herbie Hancock, Dave Holland and many others.

It's relatively rare that musicians become proficient with both woodwinds and brass instruments. Even rarer are two with the same hometown, the late Floyd Standifer and Jay Thomas were both active in the Seattle scene. We'll open this week's show with one tune from each, but you'll have to tune in to hear which one plays which instrument on this week's episode.
Composer-arranger-pianist Bob Hammer had a long and successful career in New York and Los Angeles before coming to the Pacific Northwest. He passed on December 26 at the age of 92 and we'll hear some of his arrangements played by The Full Circle Jazz Ensemble on today's episode.

With an expected dip in temperatures and snow in the forecast we'll feature some winter songs, some snow songs and perhaps some you haven't heard before including a couple of Christmas songs we don't hear often enough.

The recent discovery and issue of radio broadcasts by Brazilian guitarist Bola Sete's has stirred enthusiasm from coast to coast. The three-CD set includes music from six live radio shows from the Penthouse in Seattle from 1966 to 1968. Several selections from 1966 will air on today's episode of Jazz Northwest.

Releases include the last album to be issued by the Jim Knapp Orchestra, plus The Westerlies, Phil Parisot, and Tad Britton.