Wash. State Files $17 Million Lawsuit For Bridge Collapse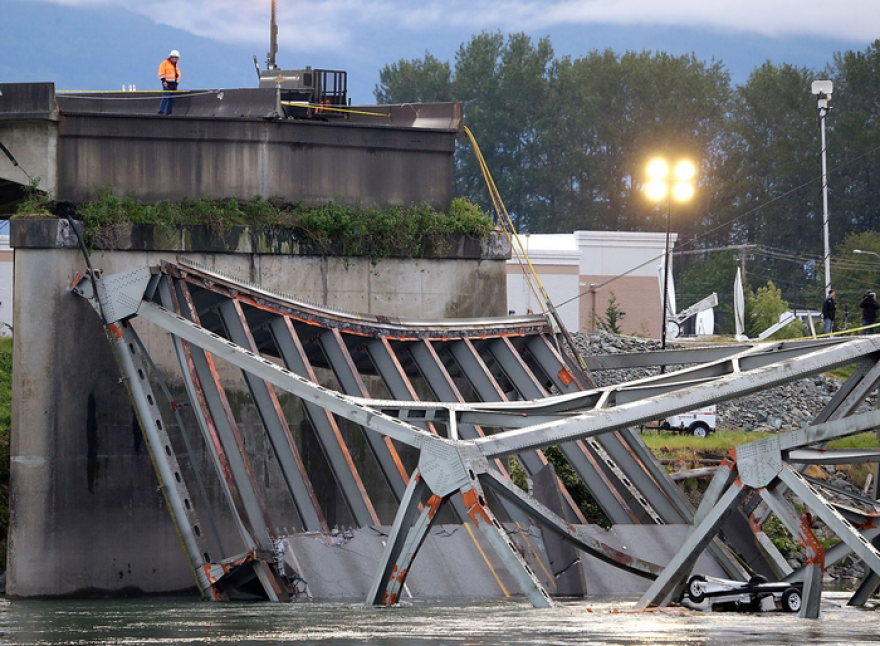 A $17 million lawsuit has been filed by the Washington State Department of Transportation to recovers costs related to the 2013 Skagit River bridge collapse.
The lawsuit was filed Monday in Skagit County Superior Court, according to a news release from the agency. It names four parties as responsible: the truck driver whose oversized truck hit the bridge; the driver's employer; the pilot car driver; and the owner of the metal shed being transported.
In November, the Washington State Patrol issued a report on its final findings from the collapse, saying that the driver hit 11 arced sway braces on the bridge during the accident that sent two cars into the river.
In July, the National Transportation Safety Board said that insufficient route planning, a distracted pilot driver and an inadequate permitting process by the state of Washington all played a part in the accident.