Food For Thought: Lobsters And Donuts And Brisket Oh My!
Last week I received a text from Nancy Leson containing the lobster shot above and "Live @ $4.50/lb. Eat yer heart out." The surge of envy that coursed through me was powerful enough to make me drop my can of Beanie-Weenies.
Nance has been back to her home town, Philly, to attend the Association of Food Journalists conference there, and then to visit her old friend, Leslie, in Maine who served her the unlucky shellfish pictured above. She freely admits that for two weeks, "I hardly put down my fork."
When I showed the lobster pic to a friend he told me, "Oh yeah, in Maine you can even get a lobster roll at McDonalds." I checked, and it's true, but Nancy pooh-poohed "Overrated! Who needs bread when you can just have lobster?"
Which didn't stop her from scarfing this one at a restaurant in Booth Bay, Maine.
Of course La Leson couldn't stop with lobster. While in Philly she also visited DiNic's, renowned for hot roast beef and pork sandwiches (Nancy had brisket) and countertop camaraderie, in the famous Reading Terminal Market,
Also in that market, Beiler's Doughnuts. "It's an Amish family that does raised doughnuts right in front of your eyes.... and they're just so soft and delicious."
Here -- take a look.
All in all a great chow crawl topped off by a chance encounter with an NPR superstar.
While dining in yet another restaurant she glanced over at the next table and it was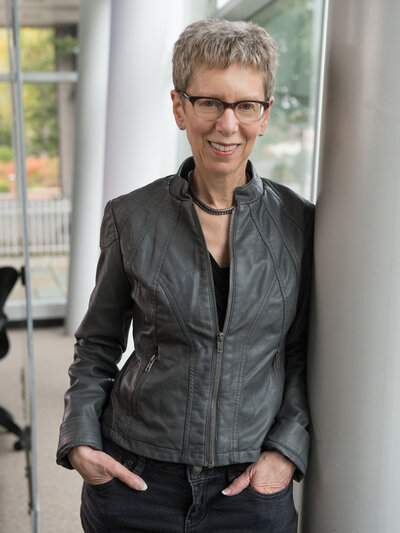 WHYY's Fresh Air host Terry Gross. Nancy waited till Terry and her husband, jazz critic Francis Davis had finished before she introduced herself. Leson freely admits that she was "Total fangirling on her."
After they'd left, the hostess told Nancy that Terry and her husband dined there every Friday. What does she order? "Salmon or scallops."
You heard it first on Food for Thought.
"Europe's the mayonnaise but America supplies the good old lobster." –D.H. Lawrence