Art & Museum Exhibits

,

Community Events
The Exploded View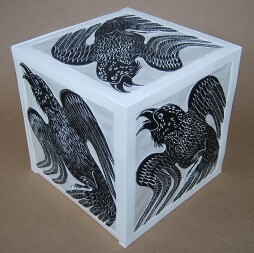 Art & Museum Exhibits

,

Community Events
The Exploded View
A diverse group of Northwest artists are transforming traditional printmaking – and bringing the medium to entirely new realms.
The resulting work – sculptures, immersive installations, videos and augmented reality experiences – will be on exhibit at "The Exploded View" in the main retail space of The Jack, a brand-new waterfront development at 316 Alaskan Way S at Jackson Street.
An opening reception is scheduled from 6 p.m. to 9 p.m. on Thursday, July 27. The show will run concurrently with the Seattle Art Fair, from 11 a.m. to 7 p.m. on Friday, July 28 and Saturday, July 29; and 11 a.m. to 6 p.m. on Sunday, July 30.
The Jack
11:00 AM - 07:00 PM, every day through Jul 30, 2023.
Event Supported By
Jane Richlovsky
(206) 353-6885
jane@janerichlovsky.com
Artist Group Info
Jane Richlovsky
jane@janerichlovsky.com
The Jack
316 Alaskan Way S
Seattle
,
Washington
98104
(206) 353-6885
jane@janerichlovsky.com