Update: Rep. Adam Smith Joins Reps. Heck And McDermott In Opposing Fast-Track Trade Bill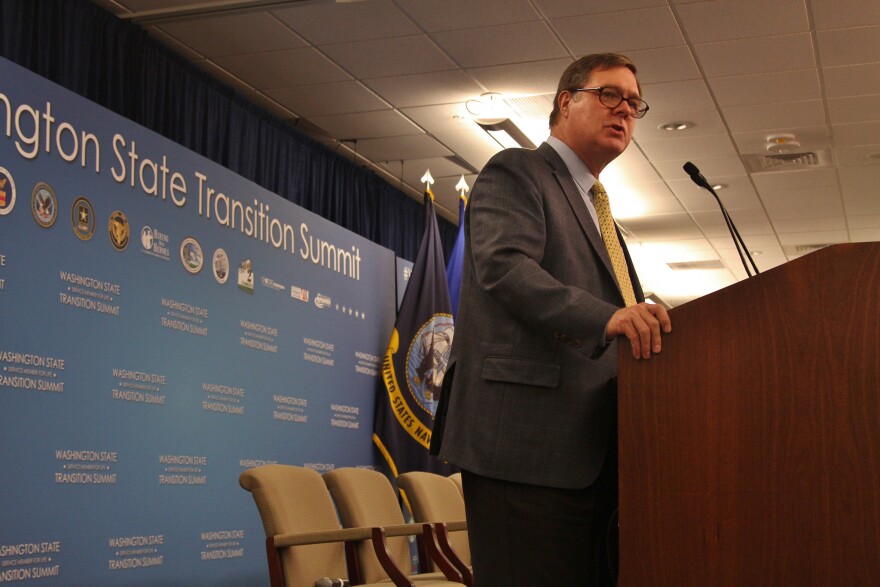 (Updates to add that Rep. Adam Smith says he'll vote no.)
The U.S. House is expected to vote this week on a trade bill that's drawn criticism from labor and environmental groups. It's known as the Trade Promotion Authority bill, and most of Washington state's Congressional delegation supports it.
But now Democratic Reps. Denny Heck and Adam Smith say they'll join Democratic Rep. Jim McDermott in voting no. In doing so, they're standing up to President Barack Obama, who has urged passage of the bill.
"Trade is a vital part of Washington's economy. There is no doubt about that," Heck said in a statement. "Trade does not, however, exist in a vacuum, and for any agreement to be successful, we need to think bigger picture. Investing in our infrastructure, implementing comprehensive immigration reform, and reauthorizing the Export-Import Bank are some of the priorities that are being ignored during this debate."
"Trade Promotion Authority and the Trans Pacific Partnership, as they are currently being discussed, do not do enough to protect workers and the environment at home and abroad," Smith said in a statement. TPA and TPP "provide the wrong incentives allowing corporations to grow and benefit from undervaluing workers both here and abroad."
Many businesses in Washington state have been lobbying for the bill, which is sometimes called "fast track." The bill would smooth the way for the U.S. to finish negotiations on a new trade deal with countries that ring the Pacific Ocean.
Labor Groups Opposed
Labor leaders spent yesterday lobbying staff for Heck and Smith, urging them to vote against fast track. Larry Brown with District Lodge 751 of the Machinists Union was one of them.
"If we pass Trade Promotion Authority, we will not have a chance to negotiate what we think would be a good trade agreement, one that actually does protect working people and the environment across the globe," Brown said.
Free trade advocates say the bill does include protections for workers and the environment by setting standards that any new trade deal would have to meet. But Brown argues that those standards have not been enforced in the past, and he's concerned that new trade deals could lead to job loss in the U.S.
Still, most of Washington's delegation says the bill is critical to helping businesses in the state boost exports. The Washington Council on International Trade says 40 percent of jobs in the state are tied to trade.
In a press release from March, Republican Representatives Dan Newhouse, Dave Reichert and Cathy McMorris Rodgers criticized the Seattle City Council for passing a resolution opposing Trade Promotion Authority.
"Trade Promotion Authority is the tool by which Congress sets the standards for the Administration to negotiate the best possible trade agreements, so that our farmers, manufacturers, and hard working families have access to markets around the world and can successfully sell our American-made goods," they said.