King County launches web site for electronic property tax appeals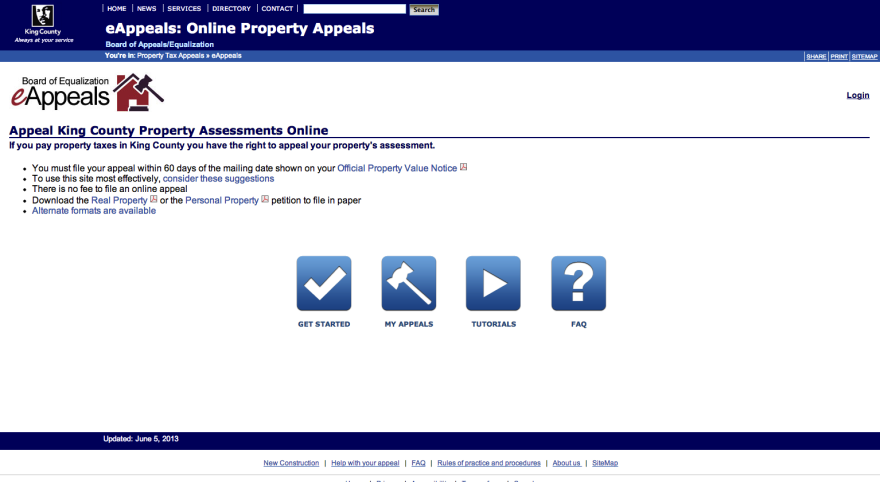 People who are anxious about the possibility of their property taxes going up have a new resource to turn to. King County just launched a web site to allow homeowners to appeal their property valuations electronically. They can use the site to look up comparable sales and submit that information along with the appeal.
Neal Cook is clerk of the Board of Equalization, the group responsible for deciding appeals. He says the new site will give people access to more data so they can make their case more effectively.
"As a result, I think those who do file will be more likely to be successful," Cook said. "Many people who actually only are filing because they fear higher taxes may not file once they learn more about their property and the tax system through this process."
King County officials hope the system will lower the number of appeals filed every year. King County Assessor Lloyd Hara says appeals spiked to 15,000 in 2009 amid the housing crash. That number has since dropped to fewer than 5,000 a year.