BirdNote: Julenek - Birds At Christmas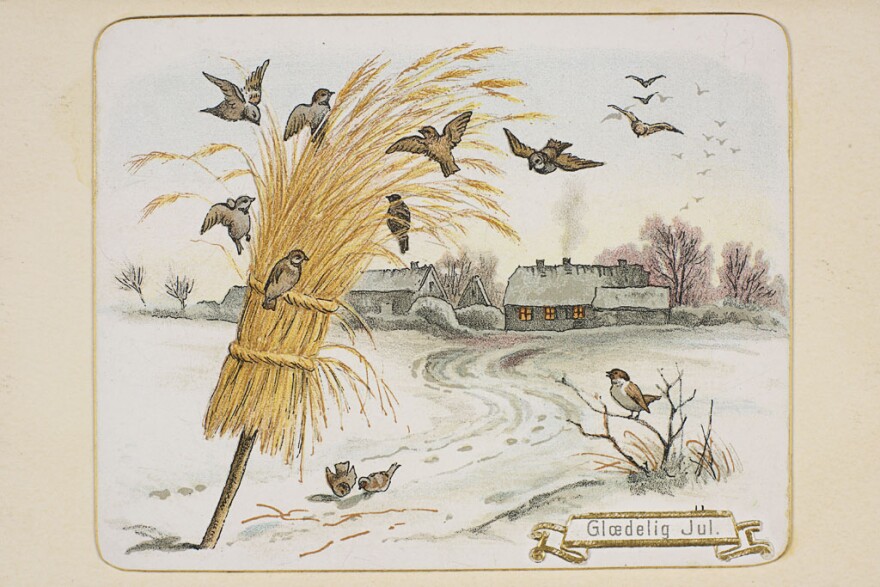 Birds are an important part of Christmas in Norway. On Christmas Eve, sheaves of wheat or oats are tied to a post or hung on the door, to feed the birds on Christmas morning.
This bundle of grain, the julenek, has become a symbol of Christmas in Norway, and a julenek hangs on nearly every door, decorated with bows and ready for avian visitors. It's good to remember birds and all wild creatures this season!
Happy Holidays from the whole BirdNote team! And thanks for caring about birds -- today and all year long!