SeaTac's $15 Wage Initiative Poised for Victory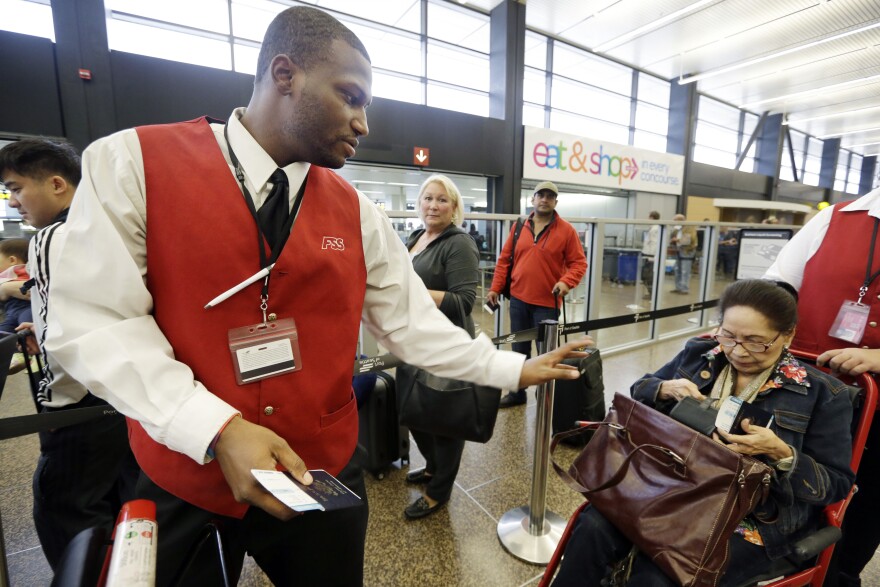 A campaign to set a $15 minimum wage in the city of SeaTac is poised for victory.
King County officials are expected to certify the election Tuesday after counting some straggling votes that likely won't change the outcome. The measure involving workers in and around Seattle-Tacoma International Airport has steadily expanded its lead in recent days and held a 77-vote advantage on Monday afternoon.
Gary Smith, a spokesman for opposition group Common Sense SeaTac, said the campaign hasn't made a final decision about whether to seek a recount.
"Our feeling still is that, in the scheme of things, this is a very close race—and the public is clearly is divided on it," Smith said.
Washington has the nation's highest state minimum wage at $9.19 an hour; the federal minimum wage is $7.25 an hour.
The campaign for the SeaTac measure drew some $1.8 million in spending in the small city, with national labor groups supporting the effort and national business groups opposing it.
Supporters gained ground in recent days as both campaigns combed through a county list of ballots with signature issues. Some of the ballots were rehabbed by having voters send affidavits back to election officials to verify their identity.
Heather Weiner, a spokeswoman for the campaign to support the initiative, said voters can be difficult to reach since some work multiple jobs.
Smith said the opposition campaign had expected the supporters would gain ground during the ballot-rehab process. Weiner said many of the people casting ballots in favor of the minimum wage hike were first-time voters or immigrant voters who may not be as familiar with the mail-in ballot process.
Proponents have said the plan in SeaTac will support the local economy and particularly help thousands of workers who could use the money. Opponents expressed concern about the impacts on businesses and the cost of enforcing the measure.