Engineer says truck strike could bring down bridge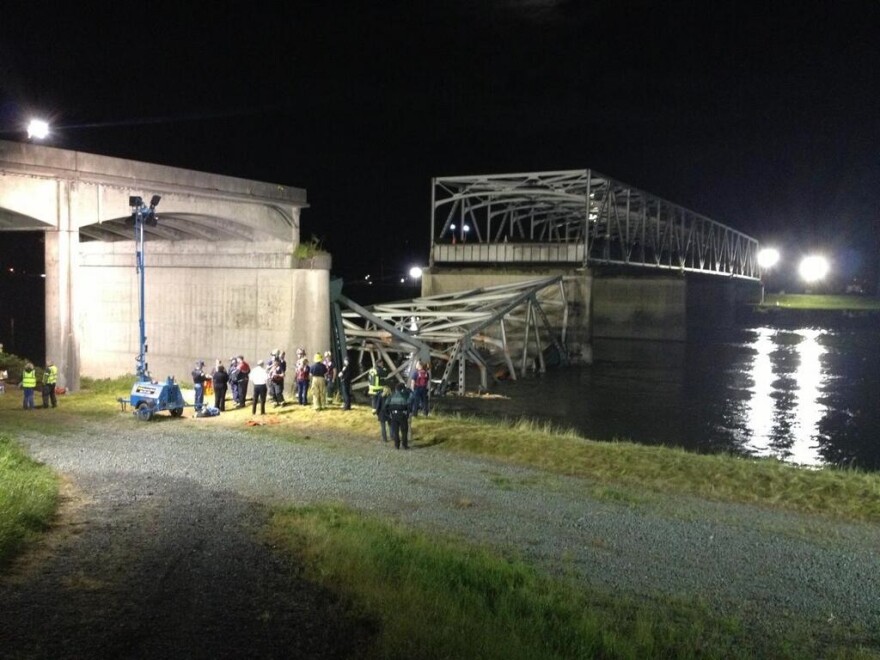 Just prior to the Interstate 5 bridge collapse Thursday night in Mount Vernon, an oversized load struck a portion of the bridge's steel superstructure, according to eyewitness accounts.
The I-5 bridge over the Skagit River was built in 1955. It's a truss-style structure. All that steel above—"think of it as a 16 foot-tall beam," says bridge engineer Stanley Ryter. "And if any part of that breaks, then you lose the ability to carry the load."
Witness reports say a large load struck the steel portion of the bridge. Ryter says bridges are built to withstand all sorts of stresses: wind, earthquakes, heavy loads.
"But you don't design necessarily for a truck actually hitting the bridge itself while driving on it. You design the bridge so that the bridge is tall enough so that the truck doesn't hit any part of it," Ryter said.
Washington Department of Transportation records show the I-5 Skagit bridge had a weight restriction of 20,000 pounds per axle. But it was not on the state's list of structurally-deficient bridges.