Hate Crimes Training Helps Local Officials Understand Affected Communities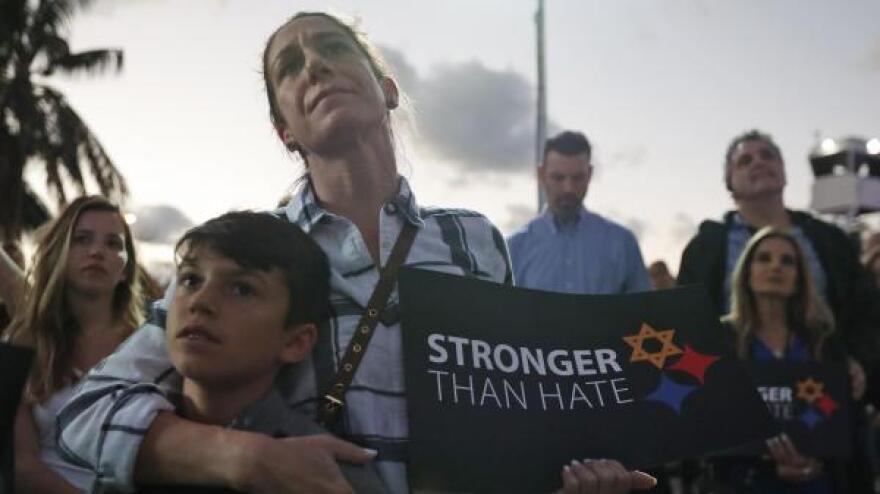 With increasing news of public displays of white supremacy around the country, local law enforcement and elected officials recently took a deep dive into the state's hate crime statute.
Hate crime reports increased in Washington by more than a third between 2016 and 2017, according to the state Association of Sheriffs and Police Chiefs.
All police officers get training around the state's hate crime law, known as malicious harassment. But a recent event hosted by King County and the Anti-Defamation League went further.
During one session, U.S. District Judge Richard Jones, who's African-American, shared a personal story about a hate crime. He said a rock attached to a note containing a racial slur was once thrown through his window and the letters "KKK" were spray-painted on his home.
"When you hear real stories by real people and the pain and experiences that they have, that gives the officers or the command staff to say, 'This is important for these communities. We have to focus,'" Jones said.
The Anti-Defamation League routinely works with local law enforcement agencies to provide more context about hate crimes. Last week's event included sessions on the impact of hate crimes in communities, a deep dive into local trends, and discussions about how to investigate hate crimes.
The event was geared toward detectives, command staff and local elected officials. Senior Deputy Prosecutor Mike Hogan, who handles hate crimes for the King County Prosecutor's office, explained that the hope was for these leaders to use the training to help prioritize hate crimes in their offices.
"The best laws in the nation we have," Hogan said. "But we need to have community outreach so the targets of hate crimes feel comfortable in reporting to police and have faith that the police will do something about it."
Washington passed its malicious harassment statute in 1981, making it one of the first states to enact a hate crimes law. It covers physical acts of violence and property damage, as well as threats against people based on race, religion, gender or other identities.