How are employers observing Martin Luther King Jr. Day?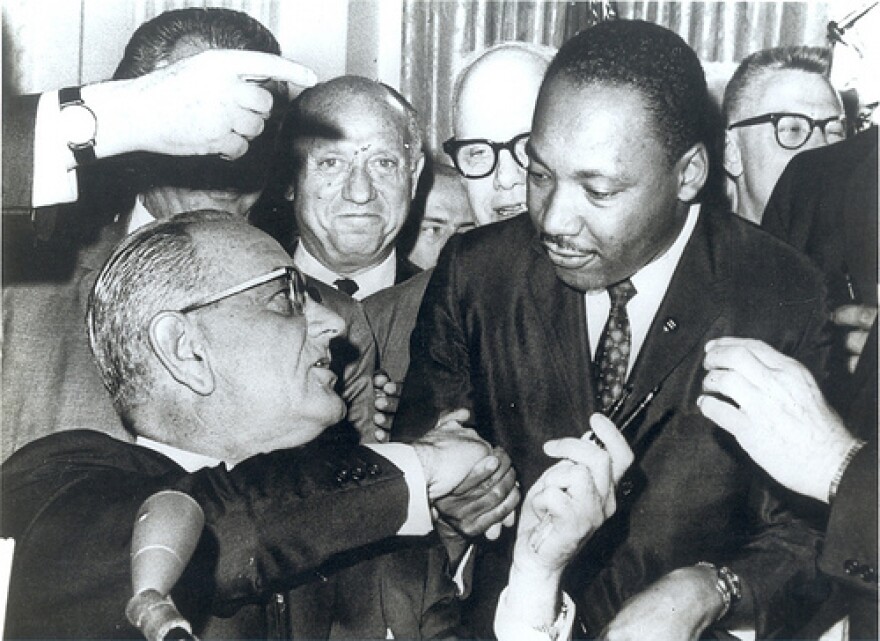 If you're looking forward to a long weekend, you're in the minority. The number of employers closing for business on Martin Luther King Jr. Day has been inching up in recent years, but it's still only 32 percent.
Locally, if you work in the corporate office of Costco, Starbucks or Alaska Air, you'll get Monday off. Nordstrom, Paccar and Amazon don't take the day off. Neither do Microsoft or Boeing. Microsoft offers employees two extra days to take whenever they want, and Boeing gives employees seven days off at the end of the year.
President Ronald Reagan signed legislation creating the holiday honoring the civil rights leader in 1983 and it was first celebrated in 1986.
Matthew Sottong is with Bloomberg BNA, which tracks observance of the holiday. He says some have come up with unique ways to pay tribute to Dr. King.
"Some employers actually give a floating holiday to enable employees to go and volunteer for a day at a place of their choosing and a time of their choosing that works for them, which is sort of a creative way of observing the holiday," Sottong said.
He says companies with unionized workforces are more likely to observe the holiday. Universities, health care, government and non-profits are the most likely to take Martin Luther King Jr. Day off. Manufacturing companies are the least likely – only 7 percent of them do.
A Starbucks spokeswoman says it's up to each café's management whether to open or not – and employees that work are paid time and a half.