Black residents experience 5 times more force from sheriff's department, says new Pierce County report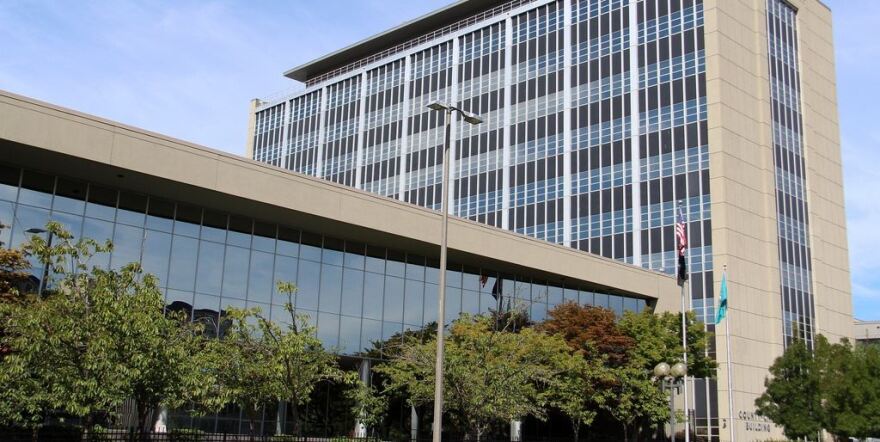 Pierce County's first report looking at use of force incidents by the sheriff's department has been published.
The study found Black residents experienced more than five times as much force as white residents, leading to about 87 additional incidents each year. And even though Black residents make up 7% of the sheriff's department service area, Black residents represented 23% of physical use of force incidents.
The county's Criminal Justice Workgroup presented the report to the Pierce County Council Monday.
A report from the group last year looking at policies, practices and arrests had similar findings: In every jurisdiction in Pierce County, arrests of Black residents were disproportionate to that of the white residents.
Pierce County Prosecutor Mary Robnett, who helped convene the work group last year, said the new data isn't surprising.
"Again, it's here on paper, staring us in the face with great statistical analysis behind it," Robnett said. "I think it's data that we all have to pay attention to."
The largest disproportionality in the new study shows Black children — youths under the age of 18 — experience force 7 to 13 times more than their white peers.
During the presentation, council member Ryan Mello asked the sheriff's department what could lead to such disproportionalities.
"Is there a disproportionality in bias? Could bias training improve? What other specific factors can we take [sic] to get at the racial disproportionality that we've seen documented here?"
Sheriff Department Chief of Investigations Kevin Roberts, who is part of the workgroup presenting the report, said it's something that the department needs to look into.
"Within the sheriff's department, I have seen nothing but professionalism out of the men and women who serve," Roberts said. " We're human beings, we make mistakes, and that's where we need to look at if there's areas to improve."
The report did not offer any conclusions either. It stopped short of looking at any causes or justifications for use of force.
It does say "resisting arrest," "non-compliance" and "combative subject" were the most common reasons cited for using force and the reasons are selected by the officer.
The study was limited to the population within the department's jurisdiction which includes unincorporated Pierce County, University Place and Edgewood. It looked only at use of force incidents between 2016-2020 and did not make any policy recommendations.
The report says including dash and body camera footage in future analysis could provide some important context and lead to some answers about when and why force is used.
County Executive Bruce Dammeier, who also helped convene the workgroup, tasked it with reviewing the data again and coming up with policy recommendations by the end of the year.