Watchdog Group Appeals Shoreline Permits, Urges Better Marine Habitat Protection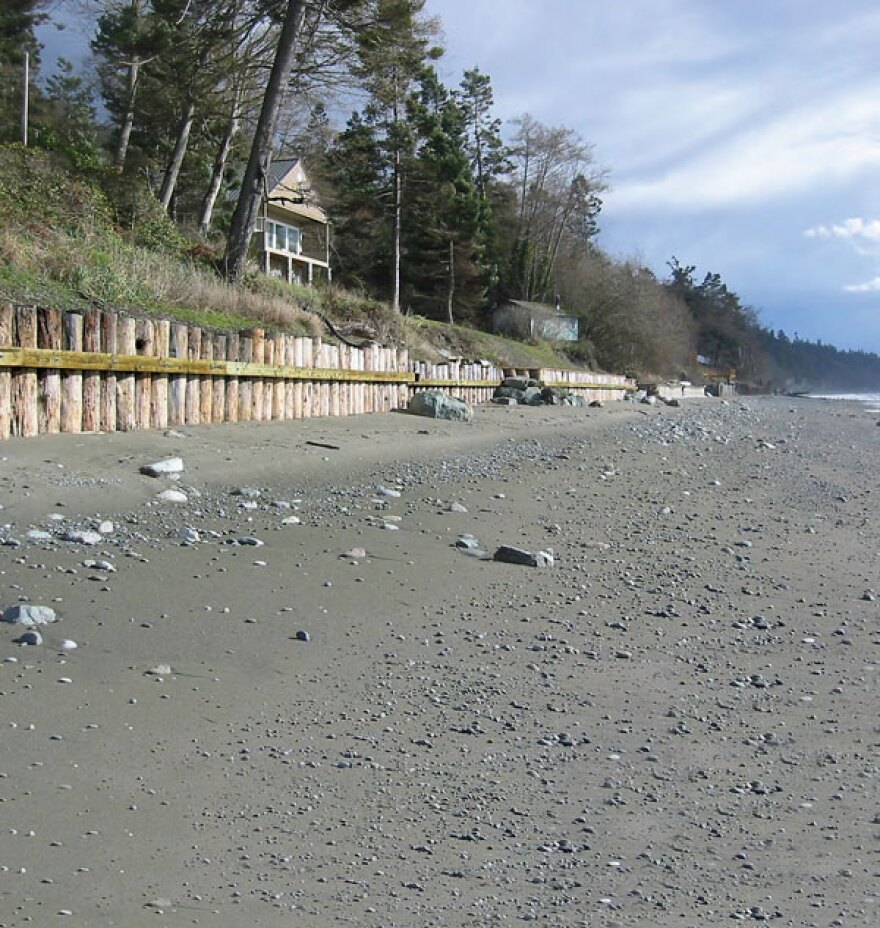 A recently-formed environmental watchdog group is appealing nearly a dozen permits issued for development along the Puget Sound shoreline. Sound Action says too many permits are being issued without the restrictions the law requires to protect important fish species.
The permits, issued by the state Department of Fish and Wildlife, range from a boat ramp in Tacoma to a breakwater in Anacortes. According to Sound Action Executive Director Amy Carey, what they have in common is they fail to require the developer to take actions that would limit the project's impact on the environment. Carey says the state has fairly strong laws to protect marine habitat, but too often they're not consistently enforced.
"If it's not being applied and you're seeing habitat loss on the ground with each and every permit that gets approved, you're never going to have recovery of Puget Sound," Carey said.
In particular, Carey says rules protecting so-called "forage fish"—herring and other small fish that salmon and other predators rely on—are often left off of permits. But Fish and Wildlife's Randi Thurston says unless there's a reason to believe a project will harm fish, there's no legal justification for adding burdensome restrictions that applicants could challenge. They also say they are not going to put conditions into permits that they can't defend.
Fish and Wildlife staff have already agreed to add restrictions to at least three of the 11 permits the group appealed. If agreements can't be reached on the others, those appeals could eventually go to the Pollution Control Board for a ruling.