Charter Schools To Be State-Funded Through At Least October After Court's Extension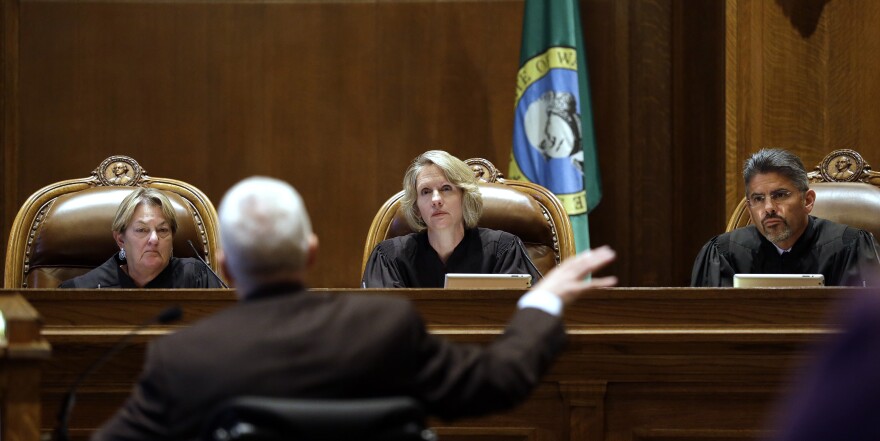 The state Supreme Court will give advocates another month to file a response to justices' recent ruling striking down Washington's charter school law. The extension likely means the charter schools can continue receiving public dollars through much of October.
Washington State Charter Schools Association lawyers have been preparing a motion that asks justices to reconsider their Sept. 4 ruling that charters can't receive public funds because they answer to appointed officials, not elected school boards.
That decision would have taken effect on Sept. 24, but justices have granted the association's request to extend that deadline to Oct. 23.
Until the legal process has run its course, charter schools are entitled to receive public funds, said Joshua Halsey, who heads the state's Charter School Commission.
In a motion for reconsideration, respondents must make the case justices have "overlooked or misapprehended ... points of law or fact" in their ruling.
Tom Franta, CEO of the charter schools association, said he hopes that at minimum, justices will clarify their ruling so the legislature will know how to fix the law.
"There absolutely is a way for the court to change its opinion," Franta said.
The charter association has already lined up enough donors to ensure that if public funding does stop, the state's nine charter schools can continue operating through the school year.
A spokesman for Washington Attorney General Bob Ferguson, whose office also opposed the court's charter ruling, says his team still intends to file a motion for reconsideration by the original Sept. 24 deadline.