Jay Inslee sworn in as governor, says Washington still poised to change the world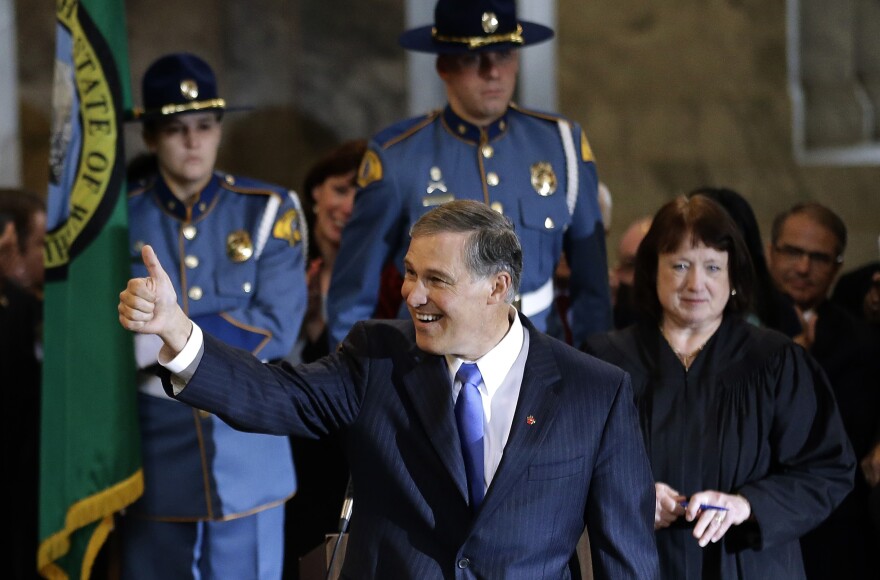 Gov. Jay Inslee says Washington state is poised to develop the next wave of innovations that will change the world.
In prepared remarks for his inaugural speech Wednesday, Inslee cited the state's history of ideas in aerospace and software. He said Washington isn't done.
Inslee's first talk took an international focus, noting that the world economy is changing as it emerges from the recession. And he said the state must move swiftly to continue competing with the rest of the world.
The Democrat has focused his policies on research and development, hoping to help stir growth in areas like clean energy and life sciences.
Inslee took the helm of the state on Wednesday just days after the start of the 105-day legislative session. He succeeds Gov. Chris Gregoire, who gave her final "state of the state" speech on Tuesday.