Jazz Caliente: Beyond Bossa Nova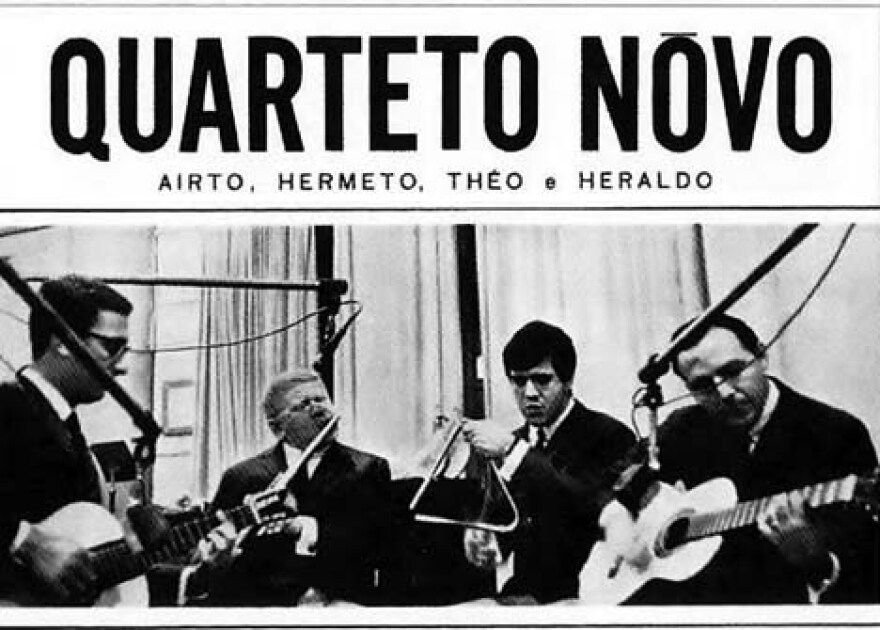 Most jazz fans are familiar with Brazilian samba and bossa nova, since those musical styles have mixed with jazz beautifully for decades. But Brazil is a large diverse country with many other regional rhythms and musical styles that also blend nicely with jazz.
On Saturday Jazz Caliente this week, we'll hear the legendary Quarteto Novo, a band that specialized in combining jazz and the baião music style of northeastern Brazil.
The group formed in 1966, recorded their only album in 1967, and disbanded in 1969. For their short run, they were tremendously influential on jazz and pop music.
Quarteto Novo launched the careers of two Brazilian superstars: percussion master Airto Moreira and multi-instrumentalist Hermeto Pascoal.
-Yc
Yes, that's our beloved resident expert in Brazilian music (and so much more), Jovino Santos Neto on piano in the Hermeto Pascoal video.
Listen for Quartet Novo this week on Saturday Jazz Caliente!
Jazz Caliente airs Saturdays at 5:00 p.m. The program is hosted by Robin Lloyd and produced by KNKX Public Radio.